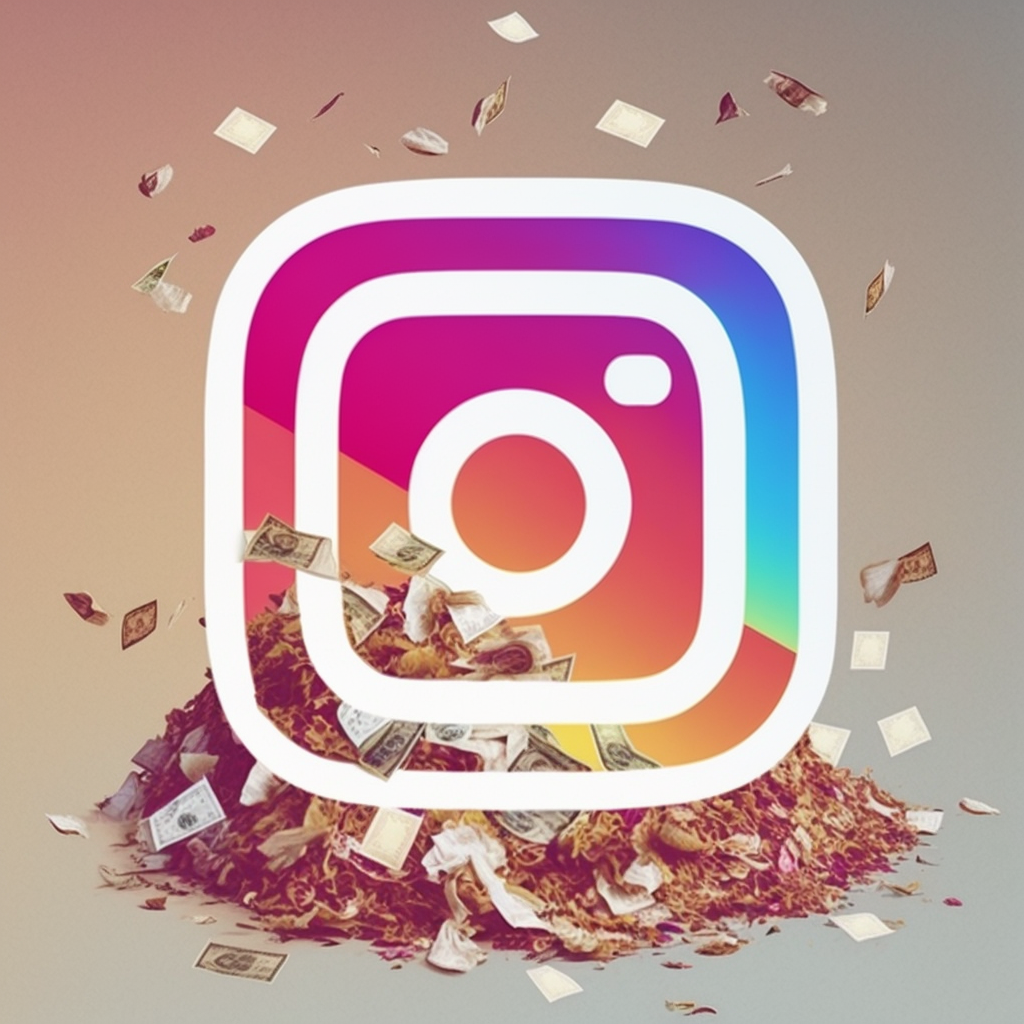 Parker Stevens
Instagram Affiliate Marketing: A Guide to Earning Money from Your Account
If you're an Instagram user with a sizeable following, you may be wondering how to monetize your account. One option is affiliate marketing, a type of marketing where you promote other people's products and earn a commission on any resulting sales. Instagram is an excellent platform for affiliate marketing, with its visual nature and large user base providing ample opportunities to reach potential customers.
In this guide, we'll walk you through the steps to set up your account for affiliate marketing, find the right affiliate programs, create quality content that converts, and use Instagram features to boost your earnings. We'll also provide tips for maximizing your earnings and answer some frequently asked questions.
Setting up Your Account for Affiliate Marketing
Before you can start promoting products on Instagram, you need to optimize your profile, identify your niche, build a following, and choose the right affiliate products.
Optimizing your profile
Your profile should be set up to clearly and concisely convey what your account is about. Use a profile picture that is consistent with your brand and a bio that tells users what they can expect from following you.
Identifying your niche
Your niche should be something you're passionate about and knowledgeable about. It's important to choose a niche that has a broad enough appeal to attract a significant following but not so broad that it's difficult to stand out.
Building a following
To attract followers, you need to consistently post high-quality content that resonates with your target audience. Engage with your followers by responding to comments and messages, and collaborate with other accounts in your niche to reach new audiences.
Choosing the right affiliate products
When choosing affiliate products, consider whether they align with your brand and are of interest to your followers. You'll also want to evaluate the commission rates and payment options offered by different affiliate programs.
Finding the Right Affiliate Programs
Once you've identified your niche and built a following, it's time to start researching and evaluating affiliate programs.
Researching affiliate programs
There are many affiliate programs out there, so it's important to do your research and find ones that align with your niche and brand. Look for programs that offer high-quality products and provide useful resources like banners and links to help you promote their products.
Evaluating commission rates and payment options
Commission rates vary between affiliate programs, so it's important to choose programs that offer a competitive commission rate. You'll also want to consider payment options, as some programs may only pay out via specific payment methods.
Choosing programs that align with your brand
To maintain your credibility and build trust with your followers, it's important to choose affiliate programs that align with your brand and the products you promote. Avoid promoting products that you wouldn't use or recommend yourself.
Creating Quality Content that Converts
To succeed in affiliate marketing, you need to create high-quality content that engages your audience and converts them into customers.
Types of content that work best for affiliate marketing
Instagram is a visual platform, so high-quality images and videos are essential. Use captions to provide context and tell a story about the product you're promoting. Use Instagram Stories, IGTV, and Live Video to provide additional opportunities to showcase products and connect with your audience.
Tips for creating engaging and effective content
To create content that resonates with your audience, it's important to understand their interests and needs. Focus on the benefits of the products you're promoting and provide genuine recommendations based on your own experience. Be authentic and avoid sounding too salesy.
Ensuring your content is FTC compliant
It's important to disclose your affiliate relationship with your followers. Use hashtags like #ad, #sponsored, or #affiliate to indicate that you're promoting products in exchange for compensation. This is a requirement of the Federal Trade Commission (FTC) and failing to disclose could result in penalties or fines.
Using Instagram Features to Boost Your Affiliate Marketing Efforts
Instagram offers several features that can help you promote products and earn more as an affiliate marketer.
Stories and Highlights
Instagram Stories are a popular way to share behind-the-scenes glimpses of your life and business. You can also use Stories to promote affiliate products by including links or using the swipe-up feature to direct users to a landing page.
Highlights are a way to showcase your Stories beyond the 24-hour time limit. You can create Highlight categories based on different products or themes and include affiliate links in the Highlight cover or description.
IGTV
IGTV is a long-form video feature that allows you to create and share videos up to one hour long. Use IGTV to provide in-depth product reviews or tutorials, and include affiliate links in the video description.
Live Video
Live Video is an interactive way to connect with your audience in real-time. Use Live Video to answer questions about the products you're promoting and offer exclusive deals or promotions for your followers.
Shoppable Posts
Shoppable Posts allow users to purchase products directly from your Instagram post. If you're approved for Instagram's Shopping feature, you can tag products in your posts and include affiliate links. Shoppable Posts make it easy for users to shop your recommendations without leaving Instagram.
Maximizing Your Affiliate Marketing Earnings
To maximize your earnings as an affiliate marketer on Instagram, it's important to test and optimize your content, leverage data and analytics, and scale your efforts.
Testing and optimizing your content
Testing different types of content and analyzing which performs best can help you optimize your content for maximum engagement and conversion. Experiment with different formats, captions, and calls-to-action to find what works best for your audience.
Leveraging data and analytics
Instagram Insights is a tool that provides data and analytics about your account, including follower demographics and engagement rates. Use this data to make informed decisions about which products to promote and which content resonates most with your audience.
Scaling your affiliate marketing efforts
Once you've found success with affiliate marketing on Instagram, consider scaling your efforts by collaborating with other influencers, expanding your niche, or creating your own products. The possibilities are endless, and with a solid strategy and dedication, you can achieve significant earnings through affiliate marketing on Instagram.
Conclusion
Affiliate marketing is a powerful way to earn money from your Instagram account. By optimizing your profile, choosing the right affiliate programs, creating quality content, and using Instagram features to your advantage, you can build a successful affiliate marketing strategy. With dedication and hard work, you can turn your Instagram account into a lucrative source of income.
FAQs
What is affiliate marketing? Affiliate marketing is a type of marketing where you promote other people's products and earn a commission on any resulting sales.

How do I become an affiliate marketer on Instagram? To become an affiliate marketer on Instagram, you need to have a following and sign up for affiliate programs that align with your niche and brand.

What are the best products to promote as an affiliate marketer on Instagram? The best products to promote as an affiliate marketer on Instagram are ones that align with your brand and are of interest to your followers.

How do I create content that converts for affiliate marketing on Instagram? To create content that converts for affiliate marketing on Instagram, focus on the benefits of the products you're promoting and provide genuine recommendations based on your own experience. Be authentic and avoid sounding too salesy.

What are the most effective Instagram features for affiliate marketing? The most effective Instagram features for affiliate marketing are Stories and Highlights, IGTV, Live Video, and Shoppable Posts.

How do I track my affiliate marketing earnings